find Resources in
kentucky State
Kentucky has one of the highest opioid overdose fatality rates in the country, in 2017, there were 1,160 identified overdose deaths (cit.) If you are a person who uses drugs or if you are around people who use drugs, please consider learning how to respond to an opioid overdose and carrying naloxone (intranasal brand name: Narcan). Naloxone is a medication designed to reverse an opioid overdose. Opioids slow down the activity of the central nervous system. One effect of this is slowed or stopped breathing which could lead to death. Naloxone knocks the opioids out of the opioid receptors in the brain which allows the person who is experiencing an opioid overdose to begin breathing normally. We have a helpful FAQ and are constantly updating it with questions from our site visitors. If you don't find what you're looking for, let us know.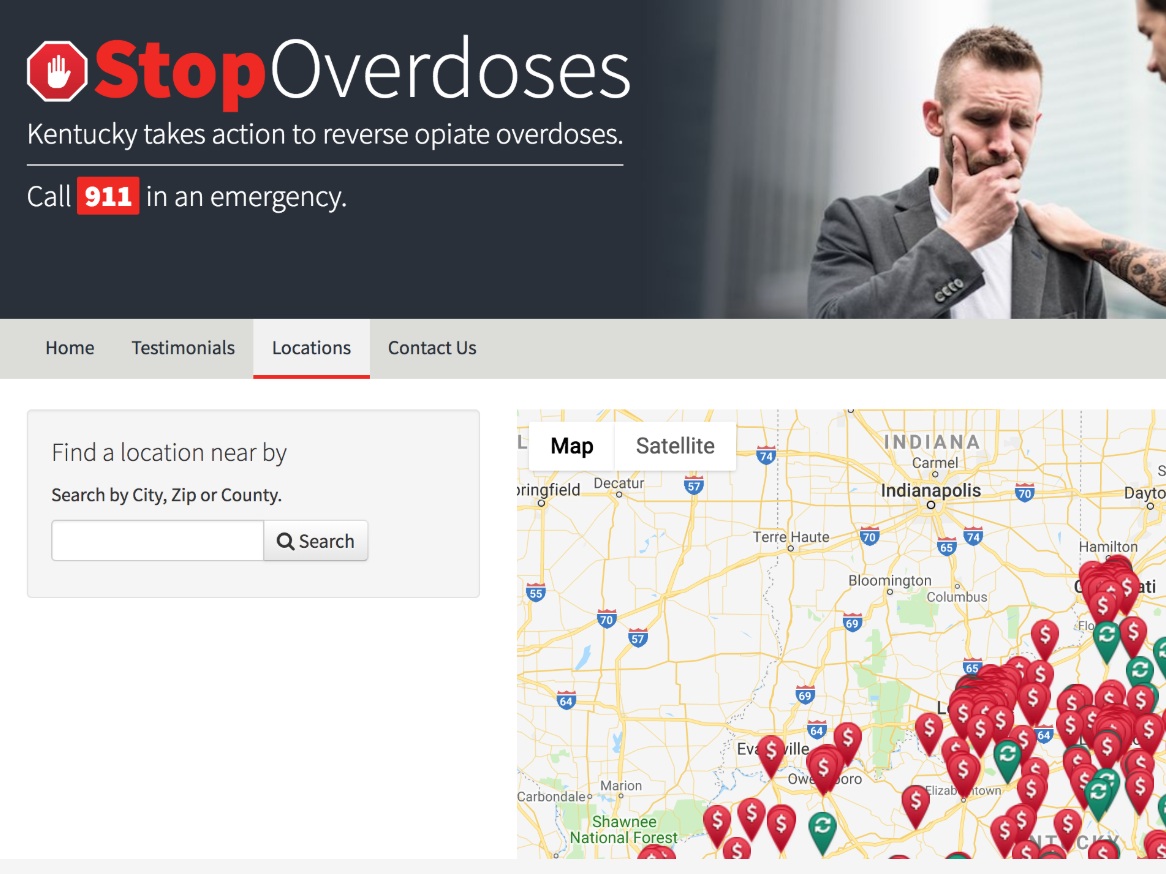 before it's too late resource site
Naloxone is widely without a prescription in Kentucky pharmacies. Use this locator to find a pharmacy, community based organization, or health department in your area that provides naloxone distribution. We suggest calling ahead to confirm.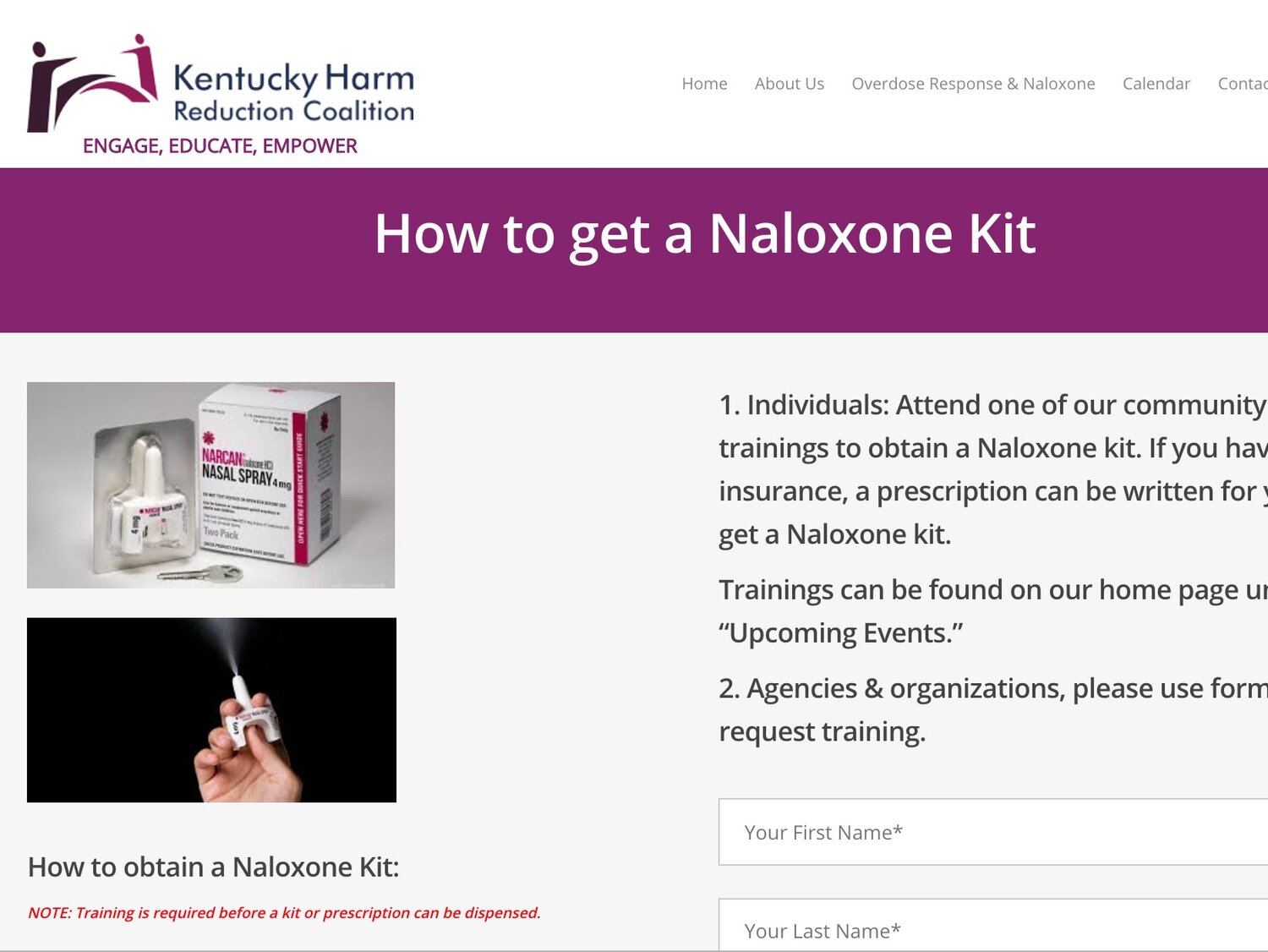 Kentucky Harm reduction coalition
Kentucky Harm Reduction Coalition (KHRC) works to reduce opioid overdose death and the stigma associated with addiction. KHRC offers harm reduction solutions which includes improving public health in Kentucky and Southern Indiana.
WE APOLOGIZE
NEXT NALOXONE CURRENTLY DOES NOT OPERATE IN YOUR STATE.
If you are a person who uses drugs or if you live with or care for a person who uses drugs and have a high chance of responding to an opioid overdose, NEXT Naloxone will provide you supplies if you are unable to access them any other way CLICK HERE.
If you are not a person who uses drugs, not a person who lives with someone who uses drugs, but want naloxone for some other reason, please access it at your local pharmacy or contact your local health department.