find Resources in
maine statE
In 2017, Maine was identified within the top 10 states with the highest rates of overdose deaths. Today, even with increased awareness, Mainers have limited access to harm reduction services. Maine law requires 1-for-1 syringe exchange, resulting in a lack of syringe access for much of the state. Despite the legal barriers and isolation experienced within communities, across the state of Maine there are networks of individuals engaging in mutual aid, caring for one another and advocating that Maine provide a full spectrum of services for folks that use drugs.
If you are a person who uses drugs or if you are around people who use drugs, please consider learning how to respond to an opioid overdose and carrying naloxone (intranasal brand name: Narcan). Naloxone is a medication designed to reverse an opioid overdose. Opioids slow down the activity of the central nervous system. One effect of this is slowed or stopped breathing which could lead to death. Naloxone knocks the opioids out of the opioid receptors in the brain which allows the person who is experiencing an opioid overdose to begin breathing normally. We have a helpful FAQ and are constantly updating it with questions from our site visitors. If you don't find what you're looking for, let us know.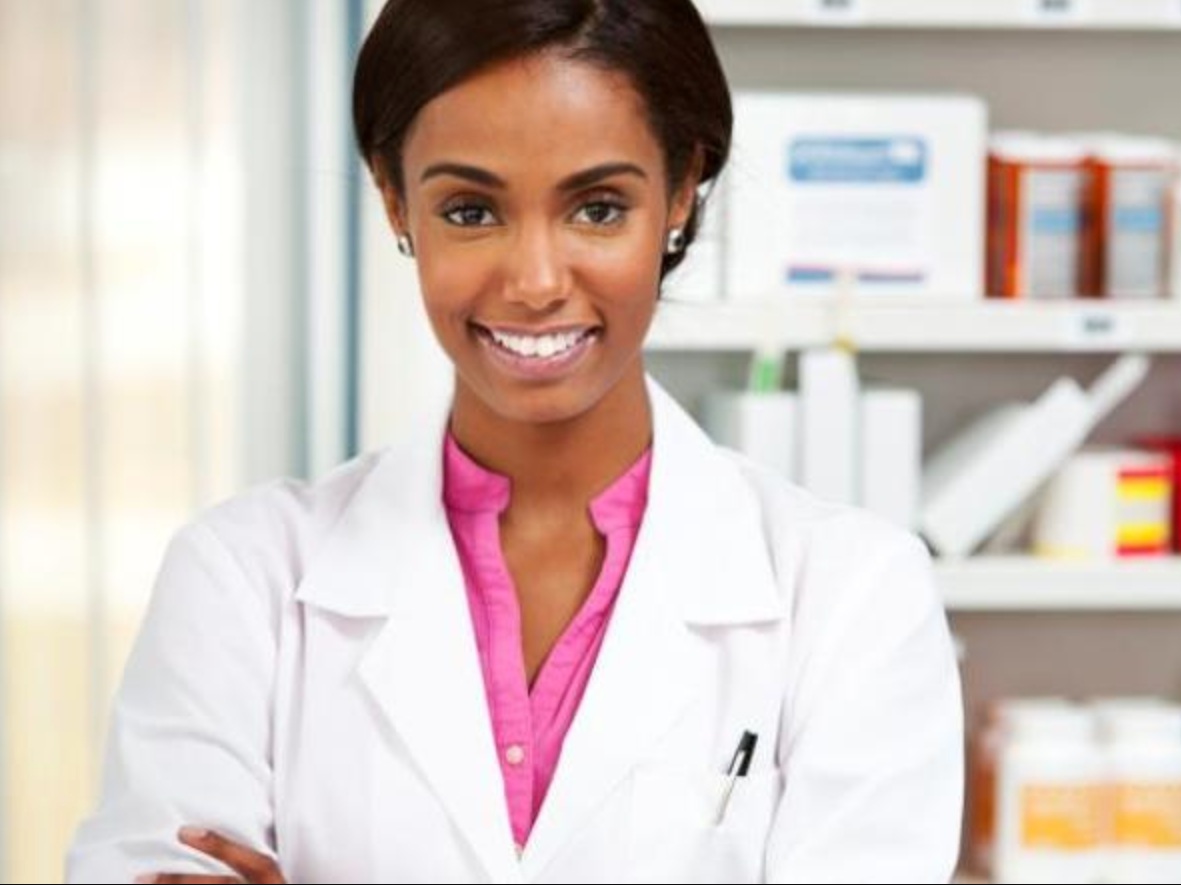 pharmacy-based naloxone access
Maine has recently moved forward with pharmacy access for nasal naloxone without the need of a prescription. Call your local pharmacy and inquire whether they have the medication available and what is covered under your individual insurance plan.
Maine Access Points was established in 2018 and provides community-based naloxone distribution across the state of Maine. MAP prioritizes naloxone distribution to people who use drugs, close friends and family. MAP works with local drug user communities, community-based agencies, and loved ones to build a network of accessible naloxone distribution, overdose prevention education, and aftercare.
Maine's good samaritan law
Maine's Good Samaritan Law provides limited immunity for individuals responding to or experiencing an overdose. LD 329 states that a person who, in good faith, seeks medical assistance for a person experiencing a drug-related overdose or who is themselves experiencing a drug-related overdose and is need of medical assistance from being arrested or prosecuted for a violation of laws prohibiting the possession of scheduled drugs, acquiring drugs by deception, syringe possession and the use of drug paraphernalia.
maine harm reduction programs
Use this map to find a harm reduction program near you. Contact the program closest to you for more information.
If you are a person who uses drugs in the state of Maine and you are unable to access clean syringes through pharmacies, syringe exchange programs or online marketplaces like OTCwholesale.com, please reach out to NEXT for assistance.
Maine has several crisis hotlines that can be accessed 24 hours a day, 365 days a year.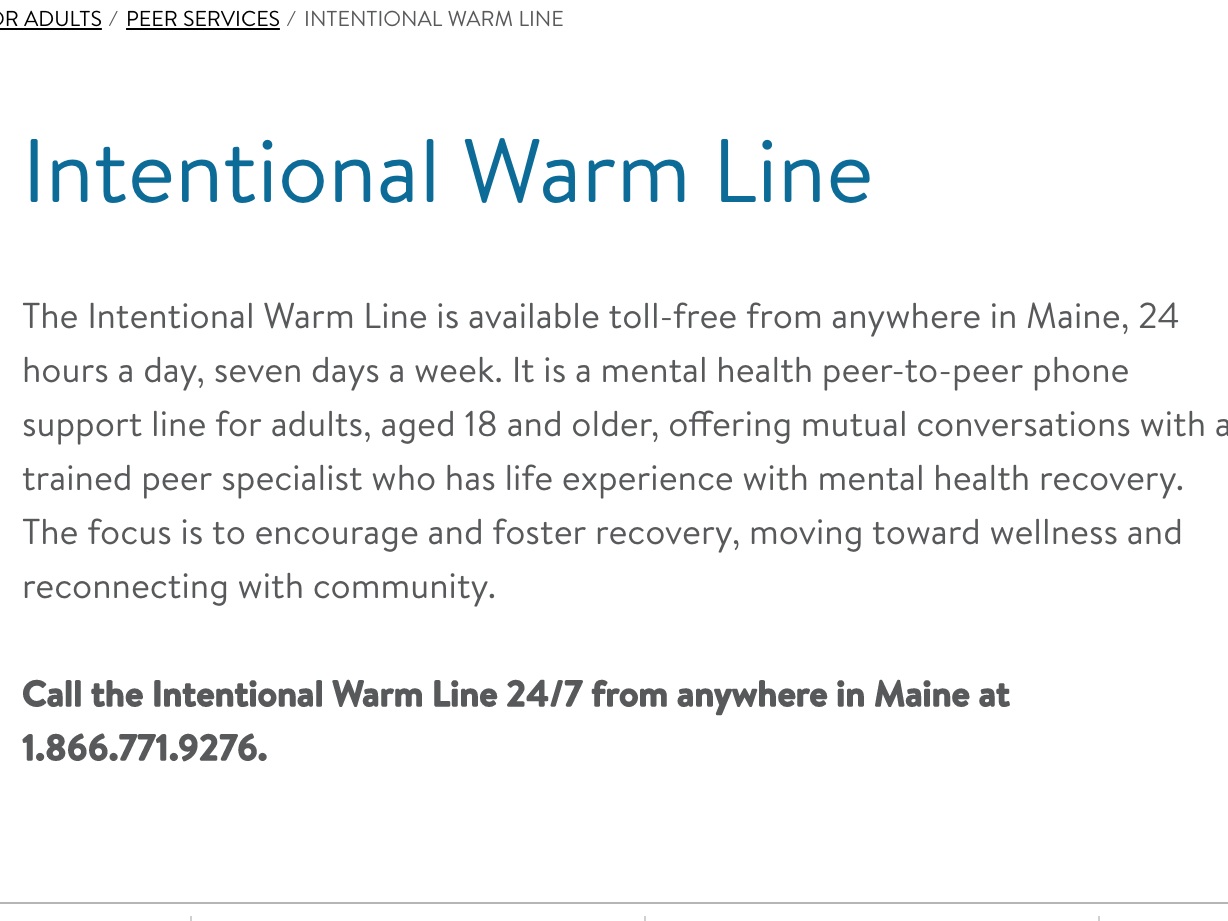 The Intentional Warm Line has trained peer specialists available 24 hours a day, 7 days a week.
Maine 211 has an extensive resource directory of substance use support as well as assistance finding healthcare, housing, jobs, food, education, and more.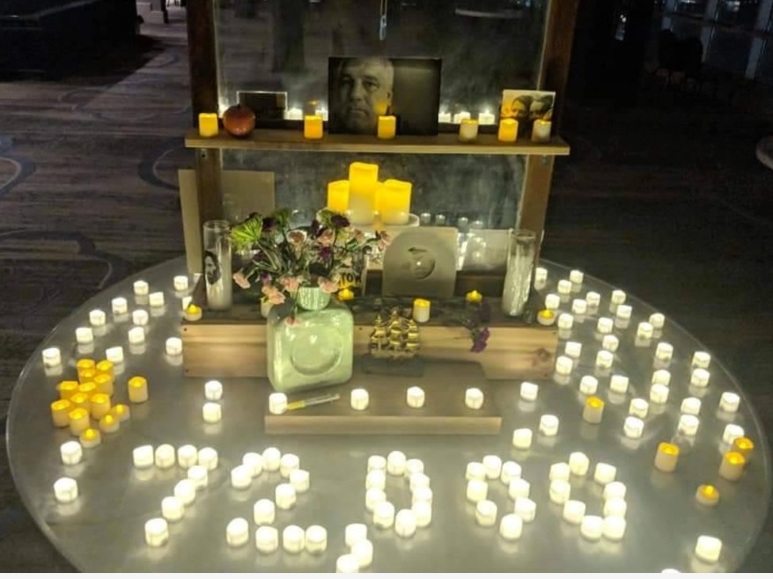 Get Naloxone Mailed To You
If you need naloxone and cannot access it locally, you may place a request to get naloxone mailed to you.