find Resources in
New York State
In 2017, there were 3,224 identified overdose deaths in the state of New York (cit.) If you are a person who uses drugs or if you are around people who use drugs, please consider learning how to respond to an opioid overdose and carrying naloxone (intranasal brand name: Narcan). Naloxone is a medication designed to reverse an opioid overdose. Opioids slow down the activity of the central nervous system. One effect of this is slowed or stopped breathing which could lead to death. Naloxone knocks the opioids out of the opioid receptors in the brain which allows the person who is experiencing an opioid overdose to begin breathing normally. We have a helpful FAQ and are constantly updating it with questions from our site visitors. If you don't find what you're looking for, let us know.
Statewide naloxone access map
Find naloxone access resources throughout New York State.
pharmacy-based naloxone access
New York State has more than 2,000 pharmacies that provide naloxone to individuals without a prescription. To support pharmacy-based access, New York State has created the Naloxone Co-payment Assistance Program (N-CAP). Through N-CAP, individuals who have prescription drug coverage can have up to $40 of the cost of naloxone co-payments covered. For more information, please visit the N-CAP site at NYSDOH. You can browse an online directory of participating pharmacies below.
New York City has excellent naloxone access infrastructure. Click the button below to learn more about pharmacy access, community trainings, the STOP NYC OD app, and much more.
Syringe exchange programs
There are 22 organizations that provide syringe exchange services across New York State- including free Narcan access. Click on the button for upstate resources. If you are in NYC, visit IDUHA.org
If you are a person who uses drugs in the state of New York and you are unable to access clean syringes, please reach out to NEXT Distro for shipping-based syringe access.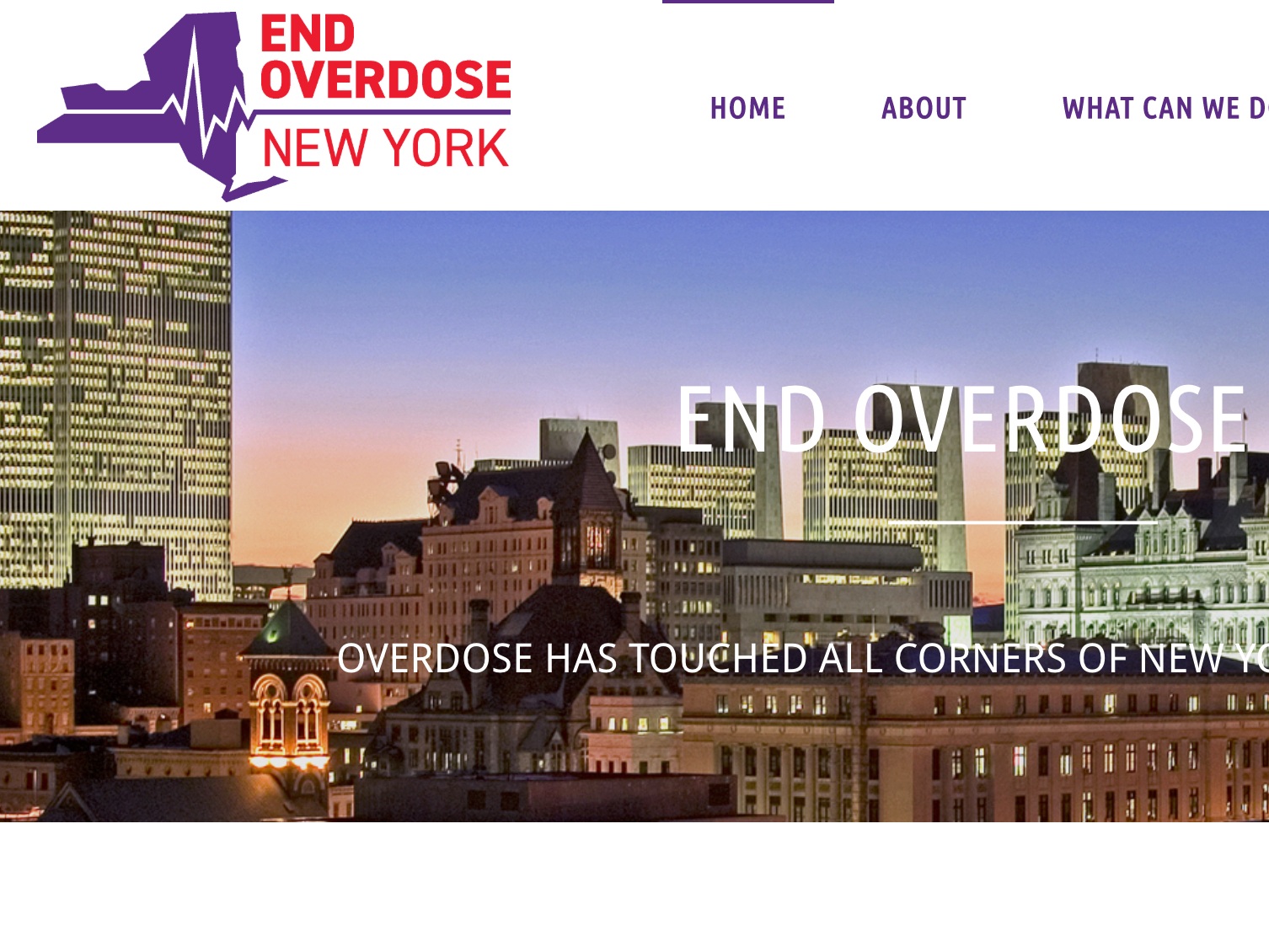 End Overdose New York is a campaign to support evidence-based harm reduction and public health centered responses to opioid overdose.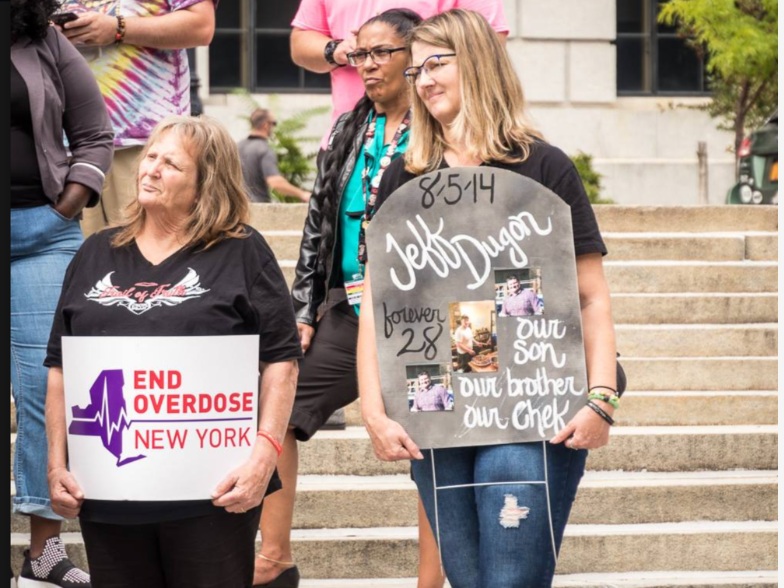 New York has several support and advocacy options. If you know a resource that is not listed, please let us know.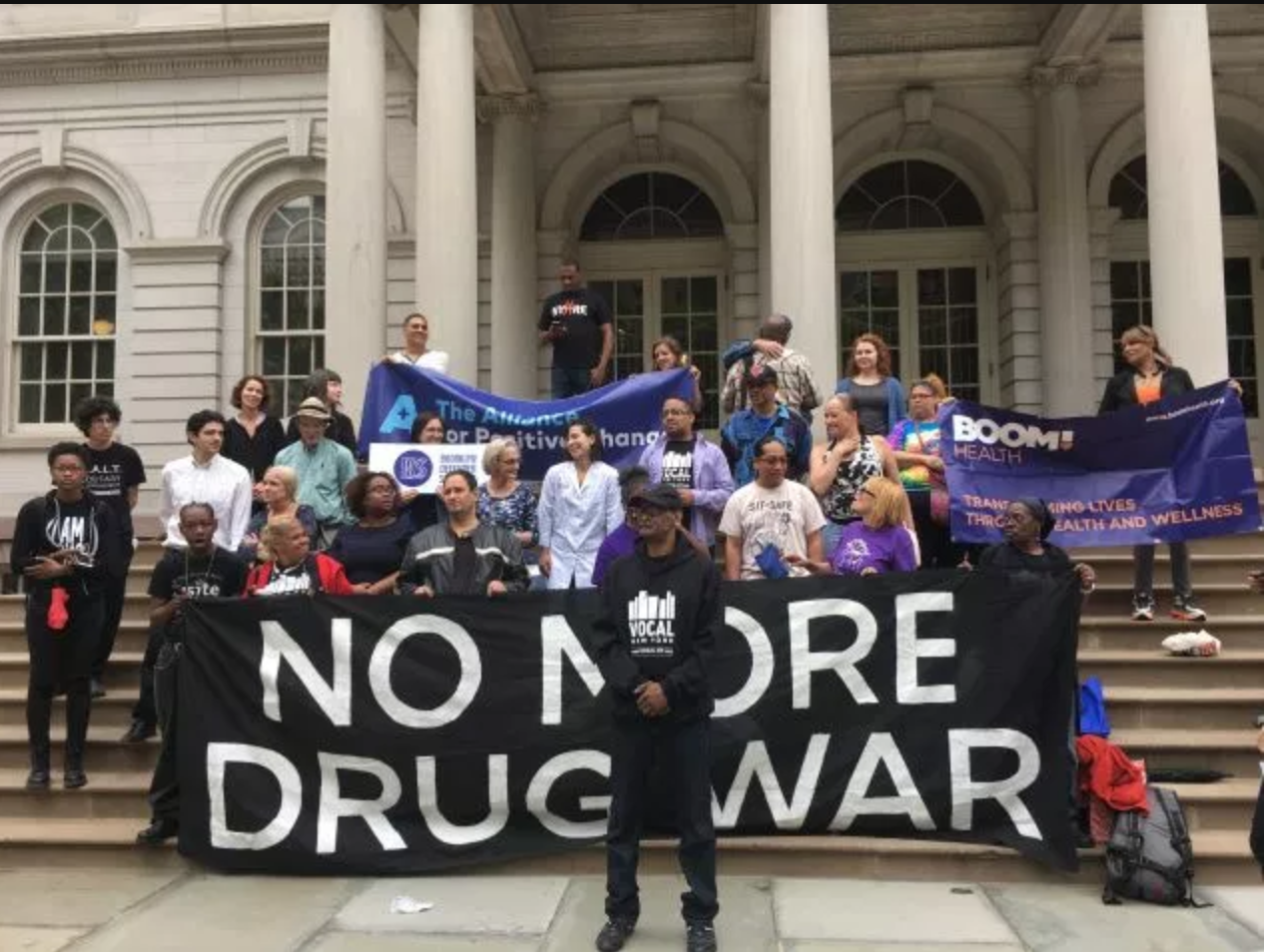 VOCAL-NY is a statewide grassroots community organizing powerhouse. Learn more how to get involved in their work and donate to their efforts using the button below.
New York's good samaritan law
In the state of New York, any person assisting in an overdose emergency can do so without fear or arrest due to possession of a dangerous substance, possession of drug paraphernalia, or providing alcohol to a minor.
New York has several hotlines available 24 hours a day, 365 days a year. Many are county-specific. If you live in New York City, NYCWell has a talk/text/chat option as well as coping tips and a resource directory.
national Drug user organizing
The Urban Survivors Union is a national drug users union mobilizing against the war on drugs. Check out their wealth of resources including #reframetheblame a campaign against drug induced homicide laws.
Get Naloxone Mailed To You
If you need naloxone and cannot access it locally, you may place a request to get naloxone mailed to you.