Syringe Exchange and Drug User Health
Syringe Exchange Programs (SEP) are leading drug user health efforts across New York State. In addition to syringe exchange and naloxone distribution, SEPs provide drug treatment referrals, HIV/HCV testing, recovery readiness counseling, and some even provide on-site buprenorphine. Contact the SEP closest to you to learn more about their program.
If you are a person who injects drugs and would prefer to purchase syringes at a pharmacy, there is a helpful directory of Expanded Syringe Access Program (ESAP) participating pharmacies at ThePoint.org
For New York City based programs, please visit http://iduha.org
Alliance for Positive Health operates in Plattsburgh and Ticonderoga and serves Clinton, Franklin, Essex, Warren and Washington Counties.
ACR Health operates in Syracuse, Utica, and Watertown.

Community Action for Social Justice serves Long Island with delivery-based syringe exchange and overdose prevention education. Call 866-599-7260 or text 631-352-2263 for services.
Project Safe Point provides free, anonymous, and confidential syringe exchange services. Contact us at 877-940-0093. Project Safe Point covers the following counties: Albany, Schenectady, Rensselaer, Columbia, Greene, Schoharie, Delaware, Otsego, Fulton, Montgomery, Herkimer, and Saratoga.
Evergreen Health Services operates in Buffalo, Jamestown, Lockport, and Niagara Falls.
Hudson Valley Community Services operates in Poughkeepsie, Newburgh, Kingston, and Monticello. They have a host of comprehensive services available for people who use drugs including treatment options and referrals.
Southern Tier AIDS Program (STAP) operates in Ithaca, Johnson City, and Norwich.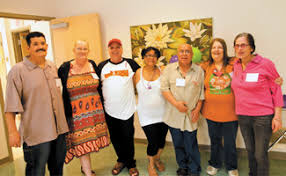 Trillium Health operates in Rochester, Geneva, and Canandaigua.
Urban League of Westchester operates in Mount Vernon.